Laiterie & cave de La Savoyarde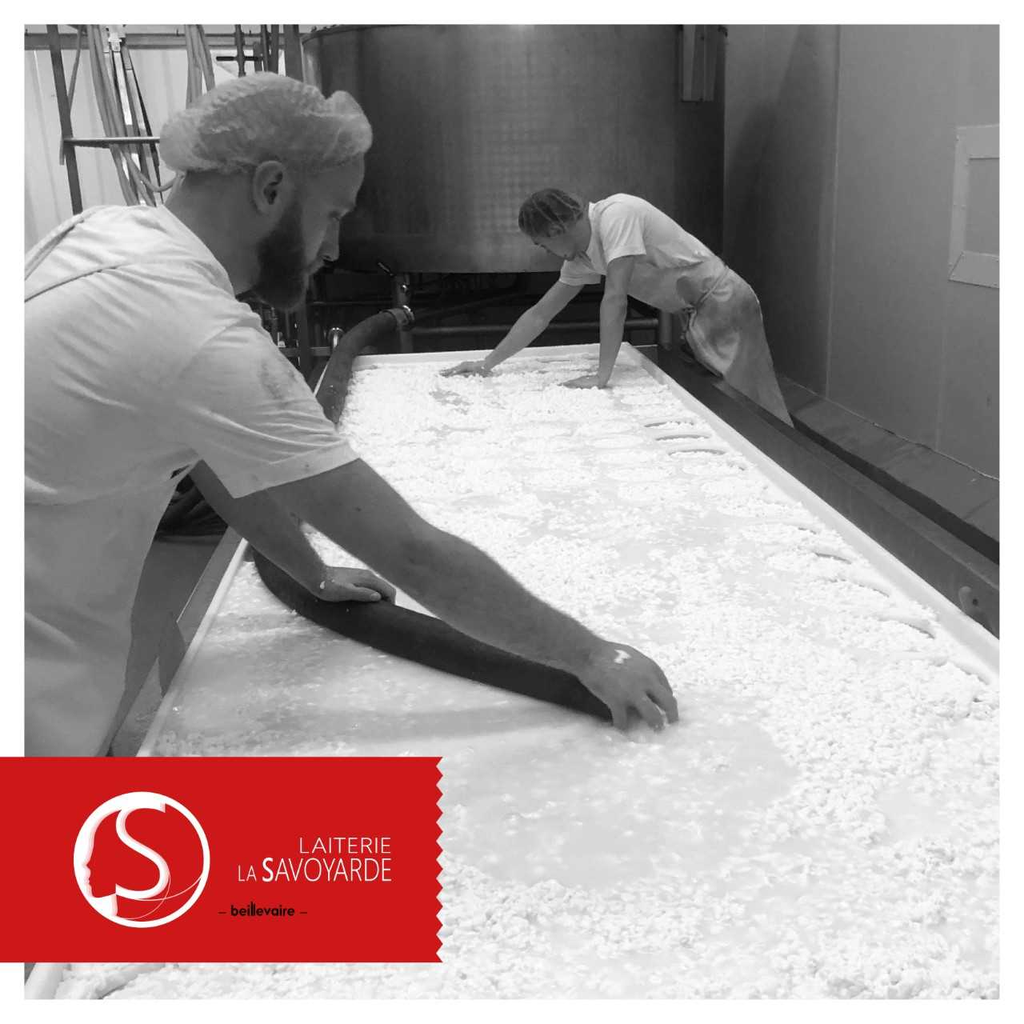 Mountain cheese
Sainte-Hélène-du-Lac, Savoie
The Savoyarde workshop in Sainte-Hélène-du-Lac is located in Savoie at the feet of Mount Savoyard.
The name "La Savoyarde Dairy" was inspired by this beautiful natural monument. There, we collect the milk from five farms located not far from our workshop in Savoie as the direct circuit is part of our production techniques. We also process the milk coming from Vivarais workshop.
At "La Savoyarde Dairy" we make different types of cheese: cow's milk hard cheese, such as Meule de Savoie and Meule des Alpes. Also a surprising wheel made from goat's milk, Meule de chèvre, a unique cheese yet to be discovered. Our Raclette cheese, as well as Beaufort d'Été and Beaufort d'Alpage are ripened here in La Savoyarde maturation cellar.
Products from La Savoyarde
Are you a professional?