Cave de Vieu-d'Izenave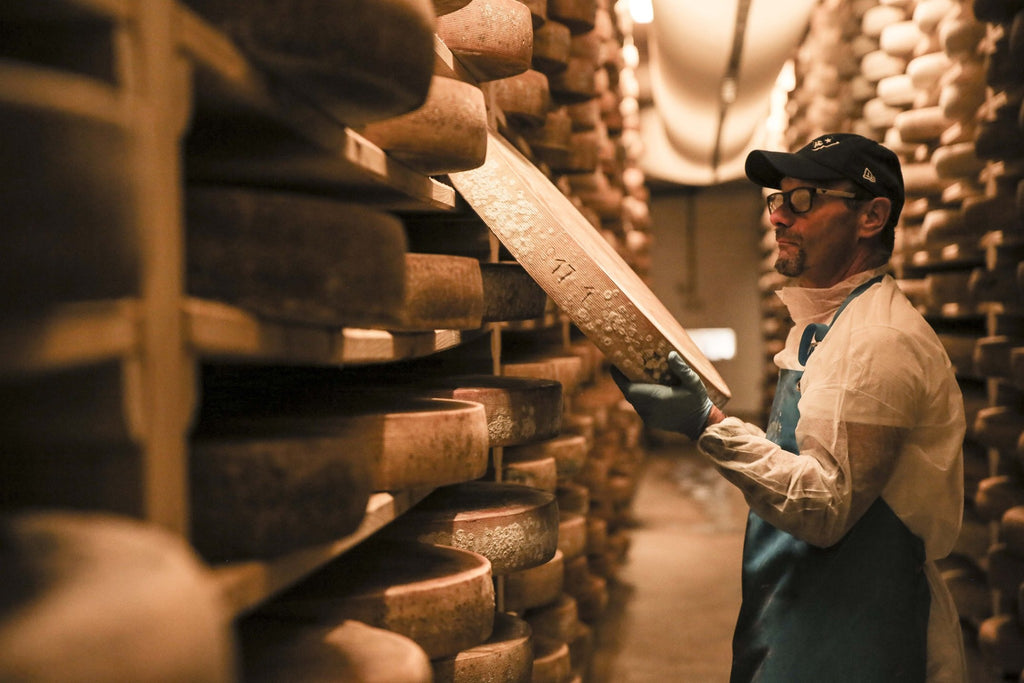 Comté
Vieu-d'Izenave, Ain
Vieu-d'Izenave maturation cellar is located in the south of the production area of Comté PDO.
This cellar has been carefully selected due to its silence and shadowy darkness, which combined with close monitoring and constant care, allow us to reveal the best of a Comté cheese
Comté is a matured cheese that gets its unique taste, texture, colour and distinctive range of flavours at various stages of ripeness.
The maturation involves not only perfect maturing conditions, but also cheese affineurs' expertise, meticulous care and devotion to this complex process.
We are proud to use this know-how and expertise to add to our global offer of rare and exceptional products.
Products from Vieu d'Izenave
Are you a professional?